We deliver the products to our clients
beyond their expectations.
OLEG VALIOUKHOV
Founder of VAL INTERIOR.,
Our Partners
We are partnering with other leading company to bring you the highest quality work that meet our clients' expectation.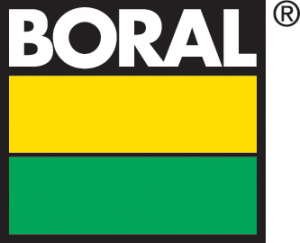 BORAL
Boral is Australia's largest building and construction materials supplier with operations in all states and territories. The company is structured into three main operating divisions: Boral Building Products, Boral Construction Materials and Boral Cement. Boral has leading industry positions in each of these divisions producing a wide range of building and construction materials products..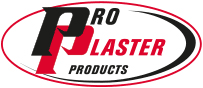 PRO PLASTER
Everyone needs something different from a compound. Pro Plaster has a quality range to meet all those needs.
Our home grown products include Pro Base Cement which is available in 40, 60 and 90 minute and Pro Cove Premium Adhesive which is available in both 45 and 90 minute for cornice, masonry and back blocking.
We are also the exclusive Australian distributors of 4T Multi-Purpose Compound and Hamilton Drywall Products as well as stocking a variety of other branded compounds.
We believe strongly in the quality of our compounds, which are not only specifically designed to suit Australian conditions but are also backed by warranty.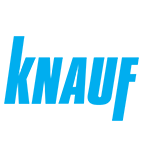 PLASTAMASTA / KNAUF
The Hallam PlastaMasta franchise opened in April 1992 and is the oldest franchise in the network, it has won numerous awards for service and has been awarded franchise of the year, it is still owned by the same people today.
The Mornington Peninsula franchise opened in March 1992 and has had several locations over its 20 years. It has now been relocated from Mornington to Carrum Downs where it merged with Ideal Plaster.
The owners collectively have over 90 years experience in the plaster industry and have all been involved in industry organisations over this time.
The Hallam Franchise manager Ashley White has been involved in the business since day one and previously came from the plaster industry as a tradesman where he won several industry awards as an apprentice.
The Mornington Peninsula franchise manager Rob Stapleton has 19 years service having been involved since 1993.
The staff are a focused and dedicated team with service, quality and competitive pricing their main priorities.
Our centres at Hallam and Carrum Downs both have drive through access with off street parking. A comprehensive range is stocked at each centre including Plasterboard, Cement sheet, Steel studs, Polyester and Glass Wool Insulation, Render materials and Tools.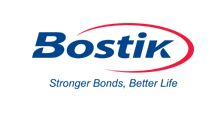 BOSTIK
Bostik is one of the world's leading providers of adhesive and sealant solutions. Our relentless pursuit of excellence lies at the heart of everything we do and ensures that the products we produce are of the highest specification.
We have built our reputation on providing first class support to all our customers and it is these combined commitments to innovation and service that continue to drive our business forward.
With a turnover over to 1.212 billion euros in 2009, Bostik is one of the largest adhesive and sealant companies in the world today. The group designs, manufactures and markets adhesives, sealants and coatings to three key sectors: Industry, Construction and Home, Office & School. Its products are used in a wide range of fields – from gas tankers and buildings to furniture and diapers.
Bostik head office is based in Paris which focused on strategic management – setting the objectives, coordinating, supporting and controlling the business activities.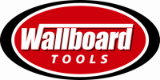 WALLBOARD TOOLS
Wallboard Tool Co. Pty Ltd was established in 1976 with a vision to provide the Australian Plasterboard industry with a comprehensive range of trade quality tools.
Starting out with a single store at Granville in Sydney, Wallboard Tools has developed into the largest wholesaler of specialty plasterboard tools and accessories in the southern hemisphere.
Wallboard Tools guiding principles in growing the business is based around achieving positive customer outcomes while delivering cost effective, innovative trade quality products in a timely manner. Many solid and lasting relationships with customers, manufacturers and suppliers have been developed during our 36 years. These enduring relationships are based on Wallboard's drive to earn respect from our stakeholders while providing great service with a friendly smile.
Wallboard Tools commitment to customer service is supported by our comprehensive national network of distribution facilities including locations in Queensland, New South Wales, Victoria and Western Australia. With this national network and same day shipping, Wallboard Tools continues to deliver the best service in the industry.
No matter where you are located either nationally or internationally, Wallboard Tools is devoted to supply the best trade quality plastering tools and equipment in the quickest timeframe while also focusing on developing an ongoing and mutually successful relationship.